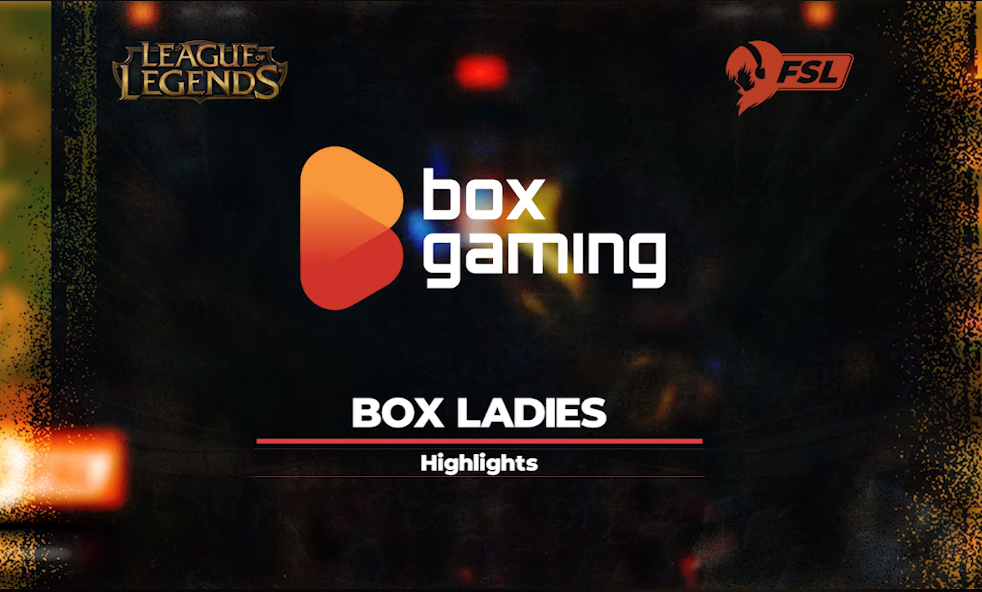 Get to know the FSL Elite teams! We've got an interview as well as compiled highlights from Box Ladies, winner of FSL League of Legends Vietnam!
Click here to watch their team highlights!
Top: Luong "Ren" Thi Minh Hang
Jungle: Mai "Allie" Thi Van Anh
Mid: Nguyen "Hong Han Quoc" Bich Hong
Marksman/Captain: Cao "Bong" Thi Ky Duyen
Support: Pham "Kaizy" Thi Ngat
Q: Hello ladies! Please introduce your members and share a fun fact about yourself 😁
Bong: Hiya, we're Box Ladies from Box Gaming and we're the champions of FSL Vietnam! I'm Bong, im the leader and I play at the AD carry position. My teammates are Hong, Ren and Alice, who the Mid, Top and Jungle positions respectively! Our final player is Kaizy, who is well-known as the Support in our team.
Q: How long has the team been together for? Were you guys nervous for the qualifiers, since this is your first FSL LoL Qualifier?
Box Ladies: We are both excited and appreciative to have a chance to go to Singapore because we have never been there before. Our team is overjoyed to participate in FSL Elite as Vietnamese gamers' representatives.
Q: Do you guys have any thoughts on going into Elite, and what food you'll like to try most in Singapore?
Box Ladies: We are interested in exploring Singapore and to try all the Singaporean cuisine such as chilli crab, Eminent frog porridge and more! We hope that we will get to make a lot of new friends this trip too! See you very soon in the final round in Singapore!