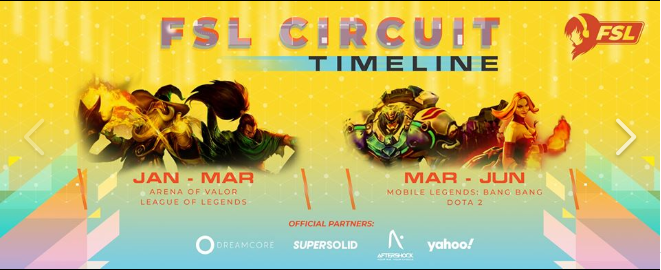 With the year coming to an end, we are looking forward to some new and exciting events for you guys in the upcoming year.
We are doing all 4 games in the first half of 2020, below is a brief timeline of our tournament timeline.
🗓 Jan – Mar : AoV/LoL
🗓 Mar – Jun : MLBB/Dota 2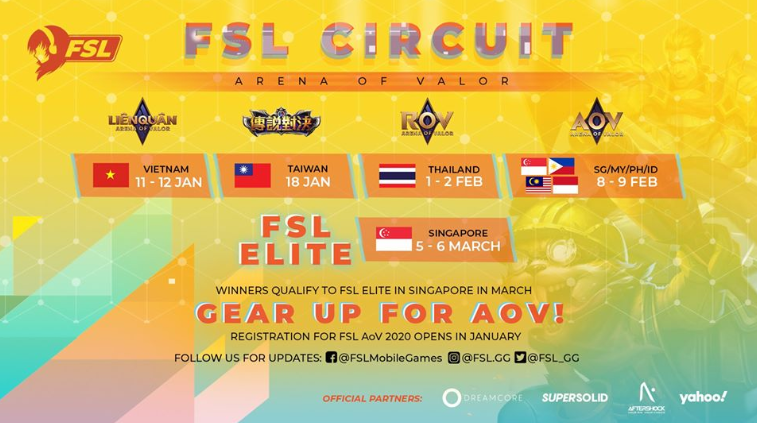 Our first game up will be Arena of Valor!
Registration opens:
Vietnam – 16 Dec
Taiwan – 15 Dec
Thailand – 2 Jan
SG/MY/ID/PH – 9 Jan
Tournament dates:
Vietnam – 12 Jan
Taiwan – 18 Jan
Thailand – 1 – 2 Feb
SG/MY/ID/PH – 8 – 9 Feb
FSL Elite AoV (Offline): 5 – 6 March
We'd also like to take this opportunity to thank all the viewers, FSL community and teams for all the support which made 2019 an amazing year for us 💖
Keep a lookout on our Facebook pages for tournament registration schedules 🗓
Check out our other tournament pages:
🏆 Dota 2 – Female Esports League Dota 2
🏆 League of Legends – Female Esports League Dota 2
🏆 AoV/MLBB – FSL Mobile Games
Join our community Facebook group:
https://www.facebook.com/groups/2316876698364365/Join our FSL Discord:
http://bit.ly/FSLDiscord
Follow us on Instagram for more exclusive content:
www.instagram.com/FSL.GG
Follow our Twitter for live updates:
www.twitter.com/FSL_GG