Congratulations to the Top 4 teams that has qualified to FSL Dota 2 Elite!
1. Asterisk
2. Pacific Pink
3. Elite
4. Frosty Fire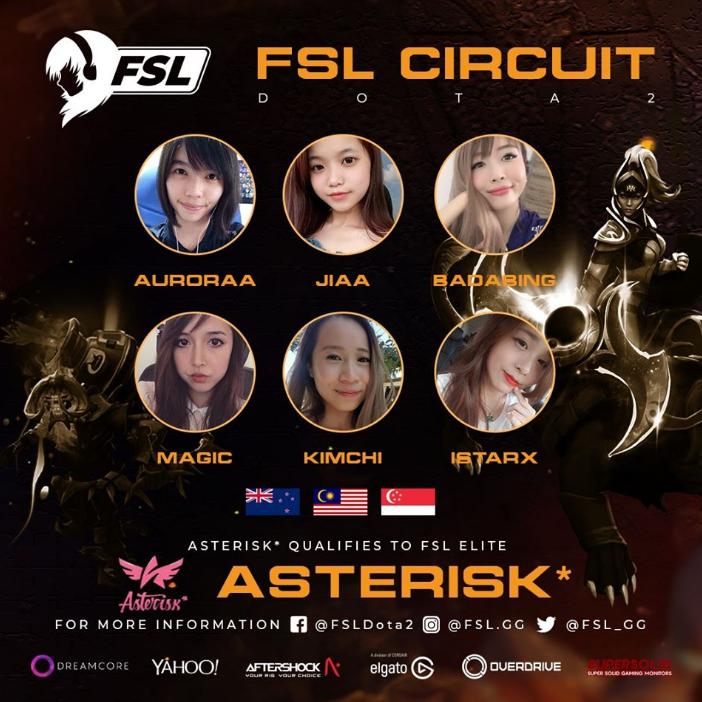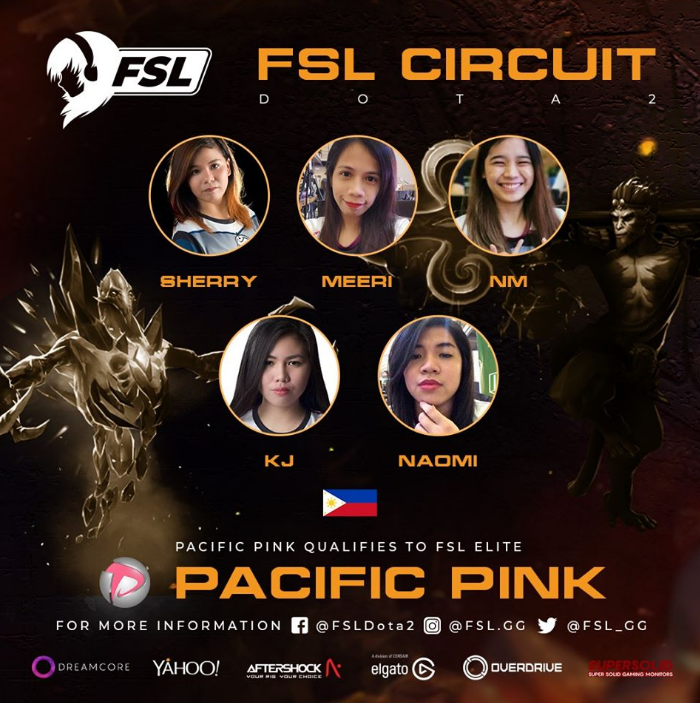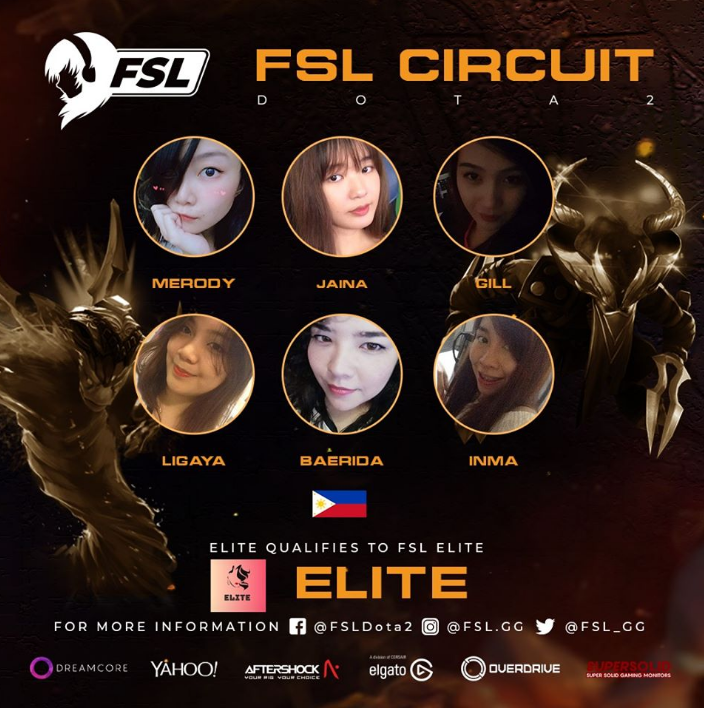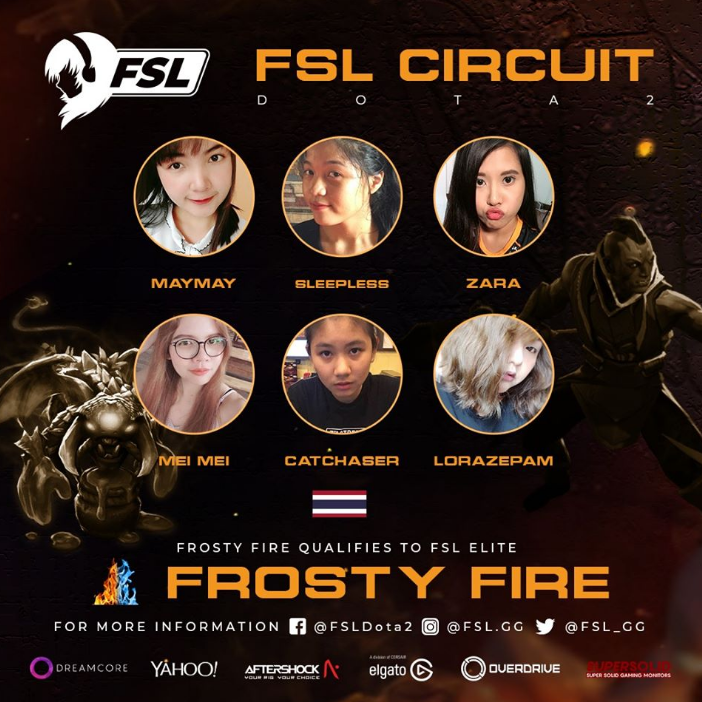 Frosty Fire put up an extremely good fight in the lower brackets to secure a spot in Elite. Pacific Pink will be given a chance to defend their Championship against strong competitors this year!
Catch us stream on our Facebook Page and keep up with our updates!