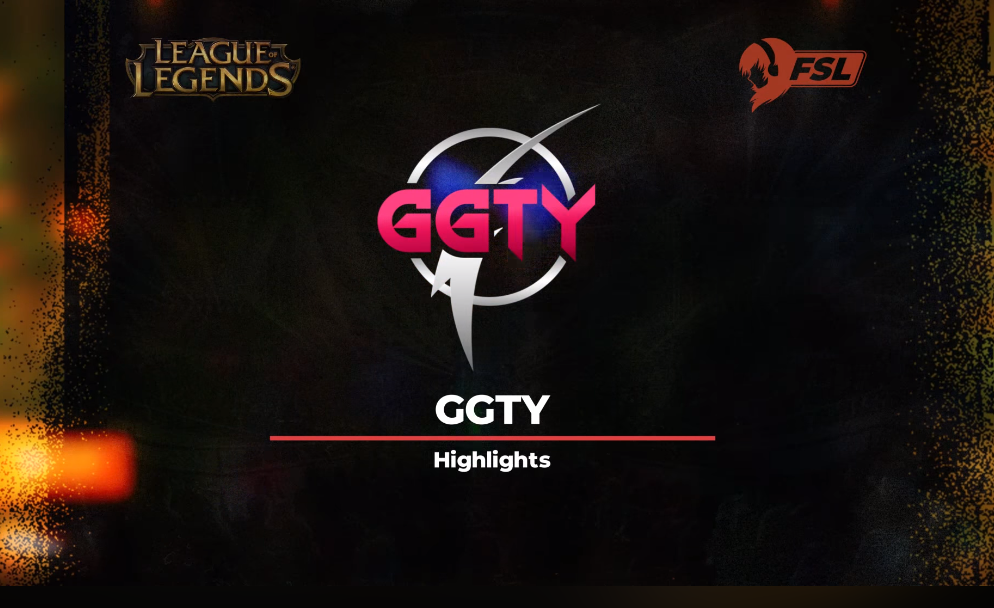 Get to know the FSL Elite teams! We did an interview and highlights for Liyab Esports, winner of FSL League of Legends Philippines.
Click here to watch their interview
Top: Jonerry "Jonez" Macapagal
Jungle: Aiko "Aiko" Onitsuka
Mid: Giana "Serment" Llanes
Marksman: Jeshua "Fofi" Ferrer
Support/Team Captain: Denese "Den" Santos
Manager/Sub: Mirachel "Nukella" Yuki
Coach: Rolen Renz "Hawl" Manalansan
Q: Good afternoon Liyab Esports! Please introduce your members and share a fun fact about yourself! ✌
Fofi: Hi, I'm Fofi and I'm the AD Carry of the team. I'm usually the one who always talk about random stuff and have different kinds of moods.
Aiko: I'm Aiko Onitsuka and I'm the Jungler of the team, but you can call me Aiks or simply Aiko. A fun fact about me is that my 1st hero in LoL is Teemo and my friends used to call me ate Teemo(Girl Teemo).
Den: Hello. I'm Denese, Team Captain and Support of Liyab Haliya. I'm like an annoying alarm clock who constantly reminds the team to be extra careful and avoid unnecessary errors in game (even in real life too).
Jones: Hi, I'm Jon, also known as Jonez, the Top Laner of the team. Having a major tunnel vision towards my opponents is one of the things that my teammates tease me for. Want another fun fact? Whenever I get autofilled as an ADC, Tristana with Sunfire is my go-to pick.
Serment: Hello. I'm Gia aka Serment, the Mid Laner. A fun fact about me is that I have a huge collection of anime that I have watched and Steins;Gate is my favorite series.
ROX: Hi, I'm Roxanne, 6th man of the team. You can call me Rox. I've been playing since Season 1. Before I started playing with all-female teams, my main role was a Jungler. Now I'm a Mid Laner. Fun fact about me? People call me Fiddlesticks because of how thin I am in real life.
Kel: Hi, I'm Nukella, I'm the team manager and sub-Support for Liyab Haliya. I'm addicted to Nutella and asides from playing League and streaming on Twitch, I am also a 2D/3D artist and I love chess.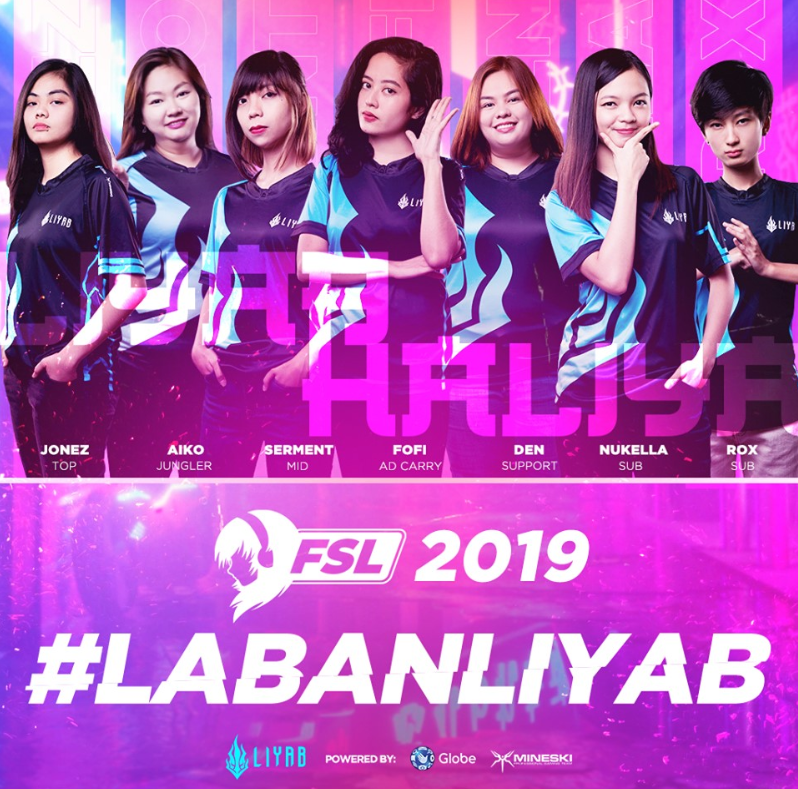 Q: After failing to qualify for the previous FSL elite, what changes and improvements did Liyab Esports make? How does it feel being the winners for this FSL?
Den: Prior to the previous FSL, our team was on hiatus for almost a year. We fell short. We had different priorities such as work, schooling, etc.
This FSL Elite, one of the founding members of GGTY since 2016 came back (Aiko) and we recruited Fofi as our AD Carry. We made sure that everyone in the team is committed and disciplined to achieve our goal to rise to the top- continuous practice, listening to the feedback and suggestions of our coaches.
Winning the FSL Elite 2019 qualifiers in PH is a dream come true for our team. We feel so blessed and grateful how everything turned out for us. Truly, hard work pays off.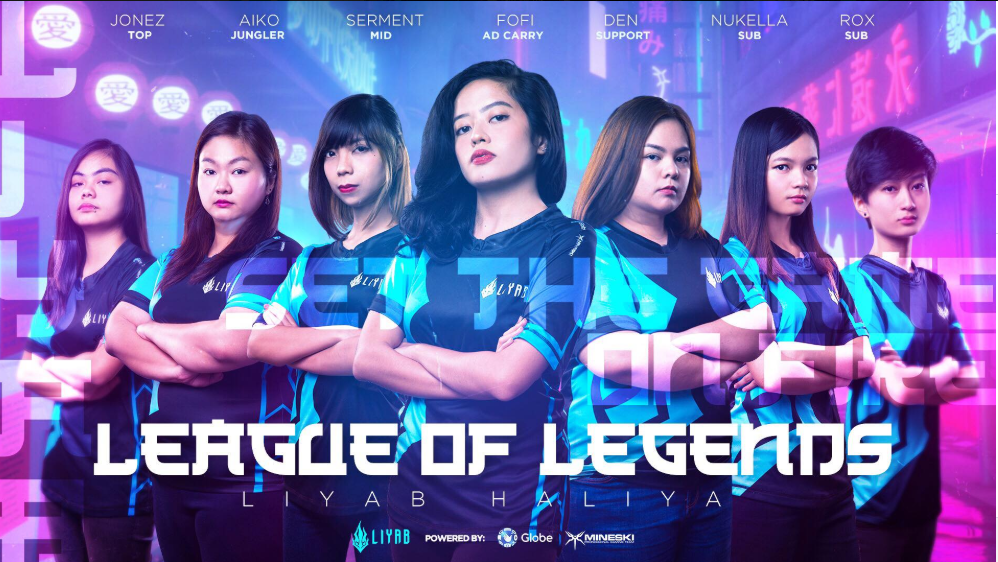 Q. Do you guys have any thoughts coming to FSL Elite, and what you ladies will look forward to in Singapore?
Den: Everyone in the team is really excited. Competing together in the local scene for 3 years, this will be our first time going abroad to compete. It's an honor to represent our country with Liyab and meet fellow players in SEA.