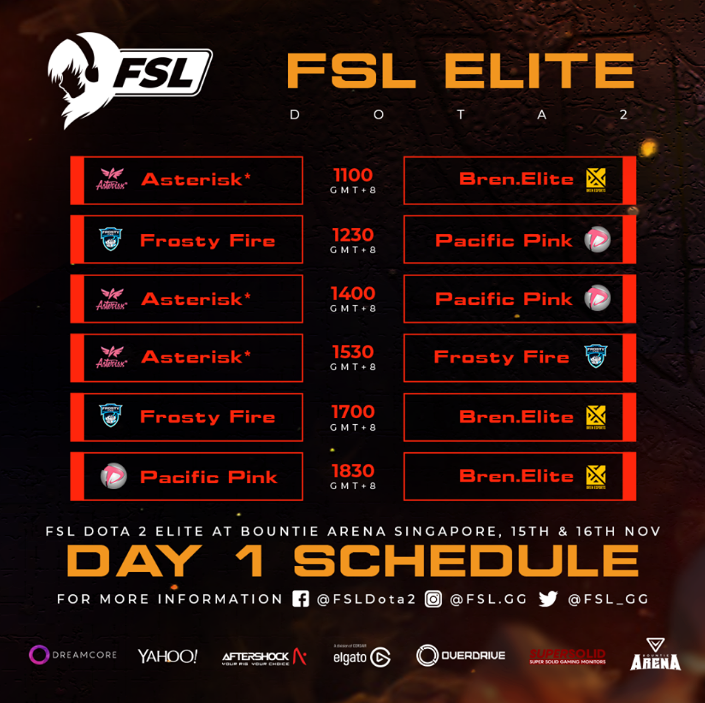 Here are the team standings after the round robins today!
Asterisk* will be playing against Pacific Pink in the Upper brackets, Bren Esports.Elite against Frosty Fire in the Lower Brackets.
Do check out our FULL VIDEO STREAM HERE for all matches if you have missed it.
Games start at 11am again. See you at Bountie Arena and our broadcasts!